To delete a file, click on Files on the side navigation.




Locate the file you wish to delete and click Delete in the right-hand side. You will be asked if you're sure you want to delete this file and click OK.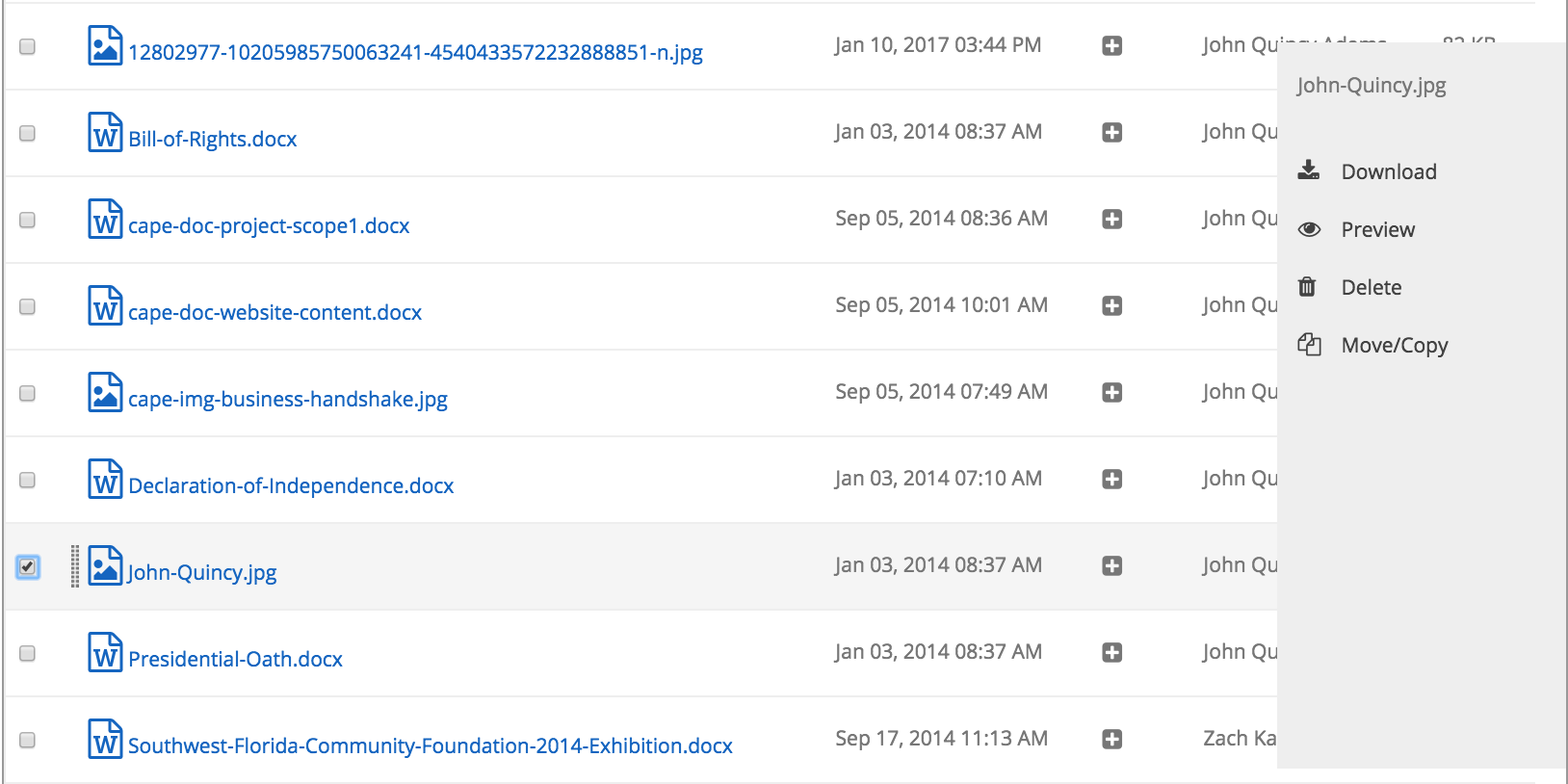 *Please Note: your ability to delete files may vary based on your account's permission level.