How to Add Files to an Existing Event
To add files to an existing event, click on the existing event in your Calendar.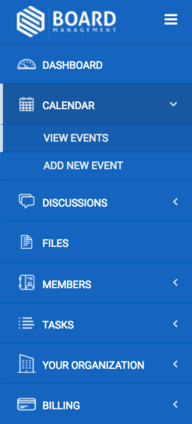 Click
Options - Edit
, located on the right of the event.



On the bottom right of the screen, you will see an option to Attach Files. Click "Drop files here or click top choose" and locate the desired file on your computer 

or click and drag your files within the perforated area

. You will also see a Folder option and you can upload that file into a specific folder created in your Files (or you may leave the No Folder option checked).




Click Finish to save.

*Please Note: your ability to add/edit an event may vary based on your account's permission level.